RedCabin | Home of the #RedCabinLIVE Summits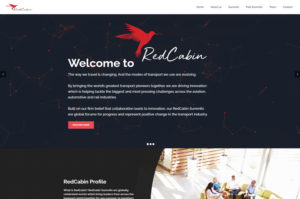 The way we travel is changing. And the modes of transport we use are evolving.
By bringing the world's greatest transport pioneers together, RedCabin drives innovation which is helping tackle the biggest and most pressing challenges across the aviation, automotive and rail industries.
Built on our firm belief that collaboration leads to innovation, our RedCabin Summits are global forums for progress and represent positive change in the transport industry.
RedCabin has invented a unique platform where we are able to connect and network, collaborate, exchange ideas and learn from each other, and even celebrate together.
Our commitment is: using collaboration and interactivity to develop new products, partnerships and processes, which tackle the biggest challenges in the field of aviation, automotive and railway interior industries.
RedCabin Summits are globally celebrated events which bring leaders from across the transport world together for one purpose: to transform how we travel. From aviation to automotive and rail interiors, we use our expertise to develop new products, partnerships and processes which tackle the biggest challenges facing passengers and operators today.
Website: https://redcabin.de
And a multisite network for the RedCabin summit event websites (click on the event websites).